Perfume is Not an Object: A Few Thoughts about Perfume and Art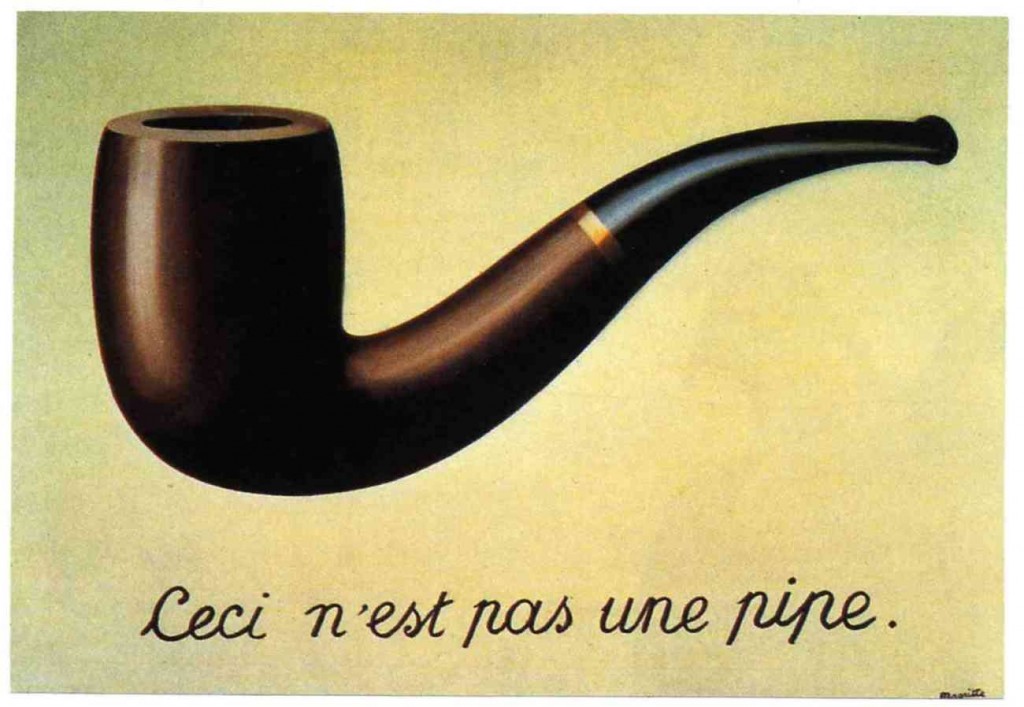 Note: If you are commenting on the blog for the first time your comment will be held for moderation. It is not lost, just in purgatory. After first approval you can comment freely.
Is perfume art? Could it be? Or is it something else: a craft, a commercial product, an ornament, a luxury, a prosthetic, an aphrodisiac, a love letter, a prayer, a con? Why does it matter?
Until recently, these kinds of questions rarely made it out of the perfume world. The exceptions–stories about professional provocateurs, like Sissel Tolaas, who captured the scent of fear, or Christophe Laudamiel, who created scents for the world economic forum at Davos and put on a scent opera–suggested perfume is considered art only when it escapes the beauty counter and begins to look and smell like something barely recognizable as perfume.
But, as many of you already know, thanks to "The Art of Scent 1889-2012″ now on exhibit through February at New York's Museum of Art and Design, the is-perfume-art discussion is having a mainstream moment. Today I'm using this space (A lot of it. I apologize in advance for the un-bloggish length of this post.) to outline a few broad points that I think have been missing from that conversation. I'm aware that this level of perfume geekery may not be of general interest. Do come back on Monday for those long-promised cocktails if it's not.
The Art of Scent is a complex show in it's entirety (please see this great walk-through on CaFleurbon, and my art historian friend Jessica's review up on Now Smell This today). Its centerpiece is a presentation of twelve mainstream commercial perfumes ranging from icons like Guerlain's Jicky and Chanel's No. 5 to lesser known contemporaries like Martin Margiela's Untitled as examples of, or at least related to, major artistic movements: Jicky is Romantic, Angel is Surrealist and so on.  The perfumes are presented solely as scents–no bottles, advertisements, historical photos or other contextual ephemera are included.
Art critic Blake Gopnik's profile of the show's curator–author and former New York Times perfume critic Chandler Burr, who was named head curator of the new Department of Olfactory Art at MAD in 2010–and a Times feature on the show, by reporter Carol Kino suggest mixed reactions to Burr's ideas, as does the conversation in the perfume cybersphere. Generally criticism has centered on the perfumes Burr chose to include, the usefulness (or lack thereof) of his classifications and some of the strong negative statements he's made about the practice of describing perfumes according to their notes (roses, citrus, sandalwood etc.).1
I have not seen the show, and though I don't agree with some of Burr's choices, a point-by-point critique is not my aim here. As always, my primary goal when it comes to perfume is evangelical pedagogical. I simply want to convert open up as many people as possible to the richness, strangeness and beauty of perfume. A successful museum show is a great way to do that, and this one, with its sci-fi marvels and fabulous attendant workshops and lectures, looks fantastic.  I'm thankful for the work Burr and the staff at MAD have done and are doing to make that happen.
But (you knew there was a but coming, right?) I think we have an opportunity, now that people are paying attention, to have a much more interesting conversation about perfume and art than the one currently in play, and that expanding the parameters of that conversation might also expand the number of people willing to take perfume seriously. I got my doctorate in an era when scholars were busy arguing for greater inclusion of works by women and people of color, messiness and subversion were prized, and any kind of universal aesthetic judgments–even the category "art" itself–were up for scrutiny. I can't help seeing some parallels between these struggles and the current effort to get some prestige and recognition for perfume as an art form. (Or whatever we decide it is.)
In literary studies, one of the most exciting things about welcoming in  previously excluded  texts was that they demanded new ways of reading and offered new insight into understanding the cultural work literature can do. So in general, I am much more interested in how perfume can rile up and call into question traditional categories of art than I am in whether or not traditional categories of art can be applied to perfume. In fact, I think that kind of riling up of categories is intrinsic to perfume: with a history located at the intersection of the erotic, the spiritual and the medical, and a contemporary life somewhere in between art, science and international trade, it is an incorrigible boundary crosser that refuses to stay in its bottle. It is exactly that complexity that most of the people I speak to about perfume–and I talk to lots and lots of non-believers–find most surprising and seductive.
With all that in mind, below are a few broad points (not by any means a complete list) that might be the first draft of a critical proposal–maybe even a perfume manifesto.  Please chime in with expansions, counterarguments, more suggestions.
1) Perfume is not an object, it is a site-specific performance or narrative.
A perfume is not a painting or a sculpture–it is ephemeral and designed to disappear. Like a film, or a story, it has a beginning, middle and end. That story is designed to take place on the wearer's skin or clothing and the performance that ensues changes according to context: a bedroom, a city street, a church potluck. Sometimes perfume is made for a specific, imagined performance–a tween girl in a mall, a woman in a Chanel suit on her way to work, someone with good memories of campfires falling in love, and so on. The performance may be repeated, but it does not exist in a static form.  Like a film, perfume is usually designed by a team of people–at the very least a perfumer and an evaluator of some kind, even if that evaluator is the indie perfumer's neighbor. (Note that both film and performance have had their own difficulties being accepted as art.) When we analyze perfume solely as a smell we are only getting half the story, if that.
One interesting effect of this idea: Emotional storytelling about perfume, so easy to dismiss as too personal to be true intellectual criticism (whatever that is), becomes a helpful description of perfume's performance.
2) In the 20th and 21st-century West, perfume's performance takes place primarily on a woman's skin or in her general vicinity.
Men can, do, and should wear (and create and think about) perfume. Many women don't. But there's no getting around the fact in the West from at least 1889 onward if not far longer, perfume has been strongly linked to femininity in general, and to specific, identifiable fantasies of feminine glamour, beauty, sexuality, purity, power, corruption, anarchy and desirability in particular.  Perfume's history is also, to this extent, women's history. Perfume's feminization is key to understanding why it hasn't been taken seriously as an art form–consider the similar struggles of fashion, jewelry, textiles, even cooking. But any attempt to raise perfume's prestige as a "pure" art form that depends on making the woman in the room invisible also makes much of perfume's complex cultural work invisible.
3) Perfume may be neglected and disparaged, but it is not mute. A rich history of critical and descriptive language for perfume exists and should be valued.
"Perfume criticism" analogous to critical work on film, literature or art may still be emerging, but that doesn't mean, as Burr tells Times reporter Kino, that we "have not had anything other than a marketing language" with which to understand modern perfume. (Burr obviously knows this, so I have to assume he has reasons for dismissing other vocabularies as inappropriate.) Perfumers have both technical and descriptive vocabulary, and an understanding of their work as a citation/interpretation of perfumes from the past and interpreting the scents of the natural and manmade world. The great Edmond Roudnitska wrote a series of thoughtful essays that amount to perfume philosphy. Scholars like Alain Corbin (The Foul and the Fragrant) and more recently, Holly Dugan (The Ephemeral History of Perfume) have shown us, the common vocabulary for and understanding of perfume and its uses pre-1889 was in many ways far richer than our own.2 My suspicion is that the further back we go to the era when perfume was currency, medicine, spirituality and eroticism rolled up into one, the richer these vocabularies become (especially when we include Eastern as well as Western classical texts)  and that the more we know about them, the more surprised we might be by the way these ideas and gestures have survived into modernity.
Even the seemingly simple practice of describing a perfume according to its notes (as opposed to its raw materials, which are very different)–dismissed by Burr in the same interview as "idiotic reductionism"–can be a sophisticated form of criticism that traces a perfume's representations of, say, vanilla, or a rose, the way one might discuss two portraits of the same woman.  Discussing notes also requires a thorough understanding of the basic scent vocabulary of perfume, a vocabulary that, unlike color, is virtually unknown to the majority of people. (We all have some idea of what blue and green look like but many people have no idea what vetiver, bergamot, or aldehydes smell like.)
In any case–and this is so important to me that I almost made it a separate point in my list– the places where perfume is linked to the ordinary world through common smells, natural or manmade (including perfume itself) are crucial entry points for people who are new to perfume and who want to understand and enjoy its beauty. They need not be the endpoint, but they make an excellent beginning.
And that is where we are: at the beginning.
1. Denyse Beaulieu has been parsing these issues for some time over on her blog, Grain de Musc. See especially this post where she considers Gopnik's objections. Burr responds in the comments. [Update: Denyse has now responded to this post and most helpfully gathered together links to all the posts she's made regarding these topics.]  Katherine Chan also chronicles connections between art and perfume on her blog Mad Perfumista. You can begin with this excerpt from Huysmans.
2. Victoria Frolova's comments on Facebook reminded me that Luca Turin surely belongs in this list as a generator of critical language for perfume, first in his early, French version of Perfumes: The Guide  (a story Burr documented in The Emperor of Scent) and later on his own blog and the English version of The Guide, which he wrote with Tania Sanchez, a fine critic in her own right. And of course the language generated by blogs like Victoria's own Bois de Jasmin, Robin Krug's Now Smell This, Marina Geigert's Perfume Smellin' Things, The Perfume Posse and a host of others have been crucial to both creating vocabulary and generating conversation around perfume. The latter is something I so take for granted (I wrote about it extensively in Coming to My Senses) that I forgot to include it in my original post.
[ETA: I wrote a follow up to this post, summarizing the fascinating discussion in the comments below, here. (But do read the comments, they are excellent.) I did eventually see the MAD exhibit for myself, but chose not to review it since so much had been written about it at that point. The one aspect of the show I would have liked to discuss was the total absence of discussion about reformulation. The perfumes were presented in their modern formulations, but treated as the original historical versions.]