Everyday Magic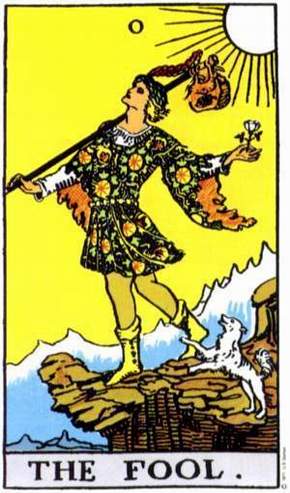 I sort of fell off a cliff after that last post. Or, more truthfully, I began pacing back and forth at the edge of a cliff, taking measurements, biting my nails and making guesses about what will happen if I jump, trying to decide if I need more courage or more common sense–all the usual push-pull that happens when I'm thinking about a new project but not quite committed yet. It's an absorbing, nerve-wracking process. I forget things. I lose time. I lost a whole day this week. It was only when my husband showed no signs of leaving for work that I realized, to my dismay, that it was Saturday, not Friday. And since I'm thinking all the time about something I can't talk about yet, I have a tendency to get quiet.
But I can say this: among the many, many things that no one told me about writing is that every time you stretch toward a new beginning you have to change a little–sometimes a lot. You have to become the person who can do the work. You write the story, but it writes you, too.  If that sounds spooky and a little magical, well, it is. But it's an everyday kind of magic, like planting a garden, cooking a meal, or collecting stones and shells from a beach.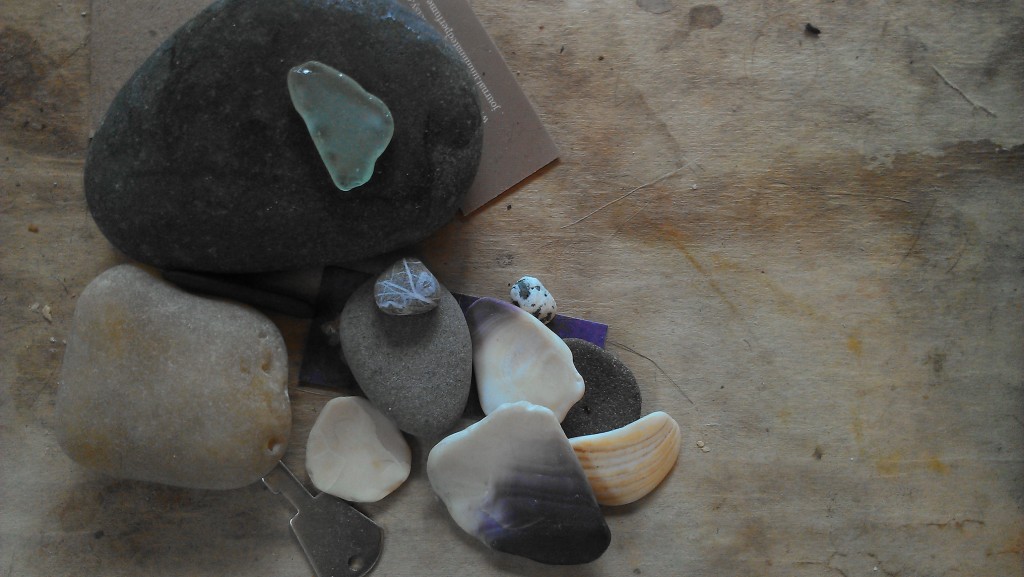 You never know what kind of spell you might be weaving, though. Some of the stones and shells in picture above come from a beach where I sat and read through the early chapters of  Coming to My Senses, judging, revising, imagining what would come next. I almost didn't go. I thought I should be at home, tethered to my desk, until the book was done. But I couldn't resist the luxury of a whole weekend of uninterrupted talk with the person who invited me. So I went and worked and talked and cooked and ate and gathered up the shells and stones.
That beach is gone now. It was swallowed up by the ocean when Sandy came ashore.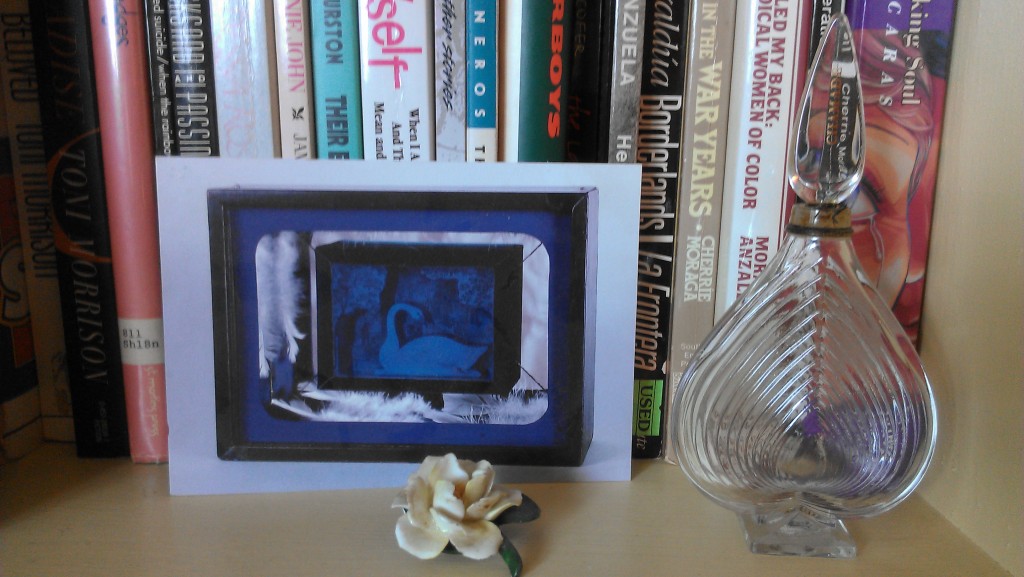 I've been thinking about the kind of everyday and not so everyday magic that springs from accident and loss, memory and meaning.  I have little collections like these all over my office. I don't set out to make them, they just accumulate as things come to me. Once they've found a home, though, I'm loathe to disturb them. It's not that I'm superstitious. Not exactly.  It's just that they take on their own kind of integrity.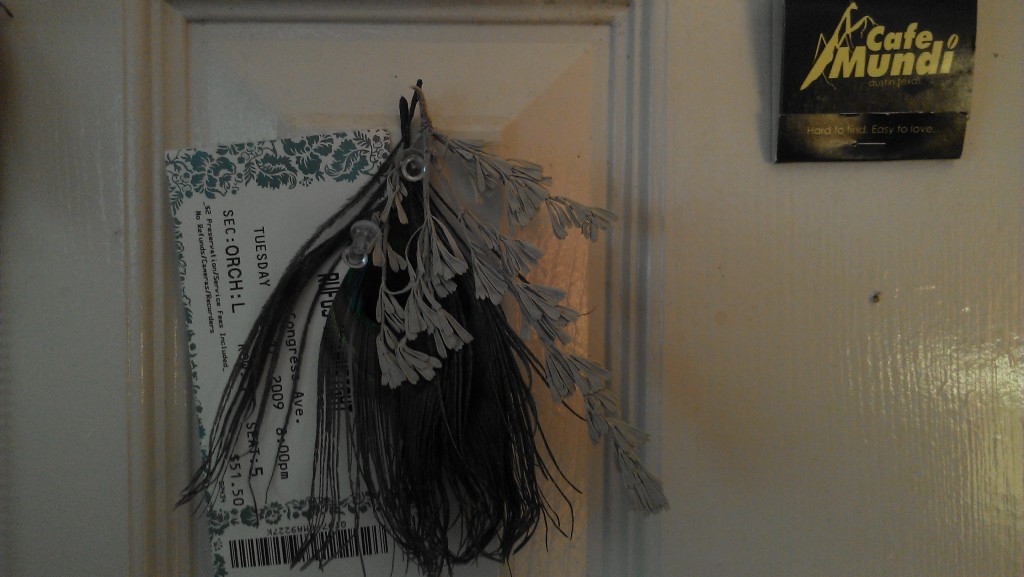 Some of the objects scattered around are supposed to be magical: tarot cards, semi-precious stones, a small statue of a god. But mostly, their magic comes from proximity and unexpected combinations. They're psychic signposts, marking out the boundaries of my personal history, lived and imagined.
Some of them aren't objects at all, just regular visitors. I suppose you could call them familiars.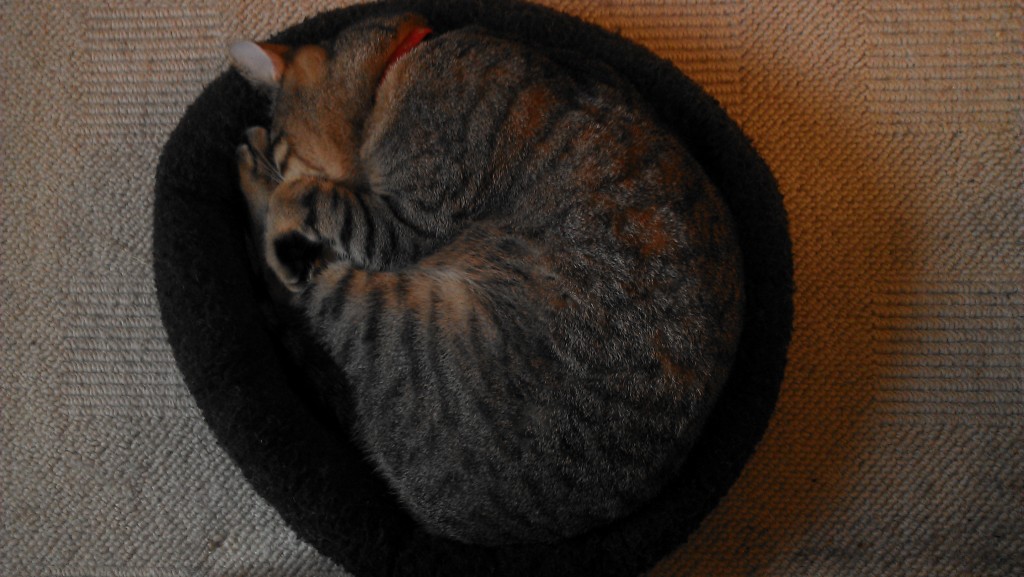 Several years before I had the nerve to call myself a writer, I visited a Famous Author. Her home was so intensely personal, so crammed full of color and art and objects, that  it was like walking into one of her books–or the mind that had created those books. I was so absorbed in her visual world, so struck by how fully she had let herself expand into the space, that I had trouble paying attention to the conversation. On the drive home I promised myself that some day I would have, if not a whole house, at least one room where I gave myself the same kind of permission.
When we moved into this house I got my chance. But it took me forever. I was overwhelmed by choice–paint color, shelves, blank walls and floor.  I just didn't seem to have enough personality to fill up a room. It was nearly a year before I was fully set up and working properly. But once I was, things began to appear. Postcards, perfume bottles, strange fragrant fruit.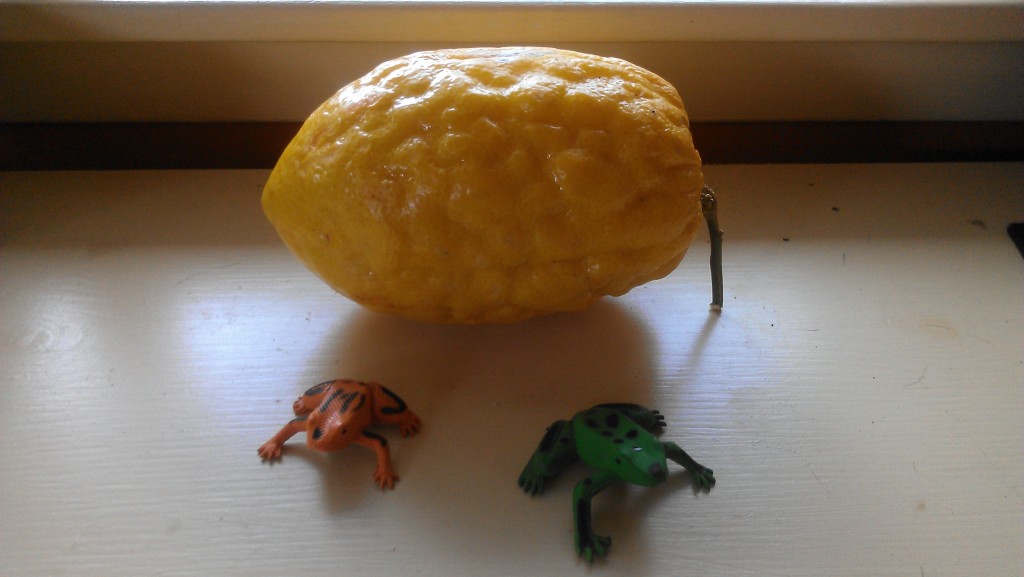 Then a friend came to stay with us. I cleaned my office, set up a temporary bed, looked around a final time to make sure everything was ready, and realized with a blush just how much my friend would know about me after spending the night there. I had the urge to take things down from the walls, disassemble the collections and put them away in a drawer. But I couldn't. There were too many and my friend was on the way.  The collecting was one kind of magic. Inviting others into the space I had created was another kind altogether–a leap of faith.
So while I'm pacing back and forth by my cliff I thought I'd share a few pieces of it with you, too. Because  I'm wondering what kind of everyday magic you practice in your own lives.  What are the objects and private rituals that protect and inspire you?  That help you to imagine that something more, or hold on to a small piece of what has vanished?
Images: Rider Waite Tarot Card and my own photos.