Where I've Been, Where I'm Going (I Think)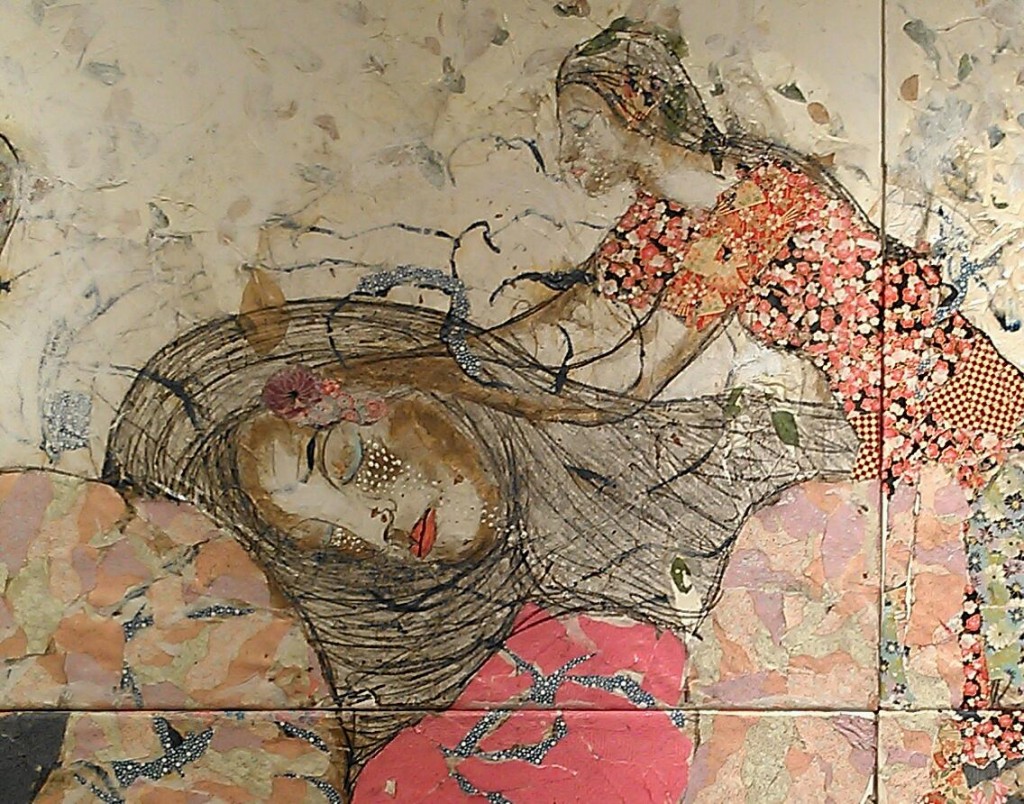 Those of you who still come by now and then will have noticed it's been very quiet around here. Things slowed down last spring and summer and then this past August they came to complete stop. It took me longer to quiet down on Facebook, but I've been almost completely absent over there, too. (Though very present, for reasons I'll explain, on Twitter.) Once I stopped posting I found it very difficult to resume. I even considered taking down the blog altogether.
But as soon as I let myself imagine quitting I began to have ideas for blog posts and other ways I wanted to continue communicating with you all, so I'm clearly not done over here. I do think, though, that the way I use this space is going to change, and I want to see if I can explain a bit about how and why and to say something about where I've been and where I'm going.

Coming to My Senses, the book, emerged from a break in the life story I had planned for myself and the profound shift in identity that followed. For many years I had believed passionately that the best kind of art and writing had its roots in testimony and struggle, and that artists had a moral imperative to bear witness to difficult truths. My community was made up of artists, scholars and activists who shared these basic beliefs. I wrote as a scholar for other scholars, and I used the language and methods of a critical theorist, albeit one with an obvious and suspicious commitment to beautiful sentences.
When I fell for perfume and began writing about it–and about pleasure, and femininity, and possibility–I was in a state of rebellion against the pieties of the world I had created for myself. I wanted to claim the value of beauty and pleasure for its own sake, and I wanted to write as directly and as intimately as possible about the things that obsessed me in a way that would reach as many people as possible. Though in some ways it cost me dearly, I rejected the distancing, judgment-laden language I had been trained to use as a scholar and invented a new voice for myself.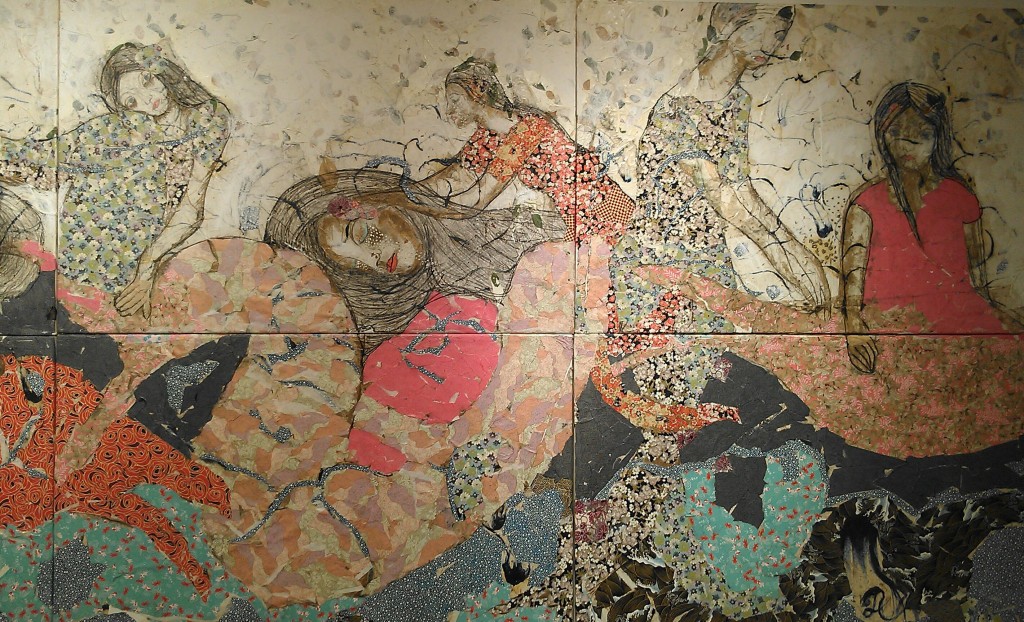 I wrote Coming to My Senses in a state of profound gratitude—a feeling as physical and overwhelming as anything I have ever experienced. I was grateful for the happiness I had found, the kindness others had shown to me, the sense that it was not too late, and most of all for the almost unimaginable good luck of finally being able to do the work I had always in my heart of hearts most wanted to do. When the book came out and, lo and behold, people—strangers!—read it from beginning to end and wrote to tell me they liked it or came out to hear me read it to them I was grateful all over again. Through all the difficulties that come with writing, publishing and promotion, I never lost my sense of wonder over the fact I had somehow become a working writer dedicated to celebrating our senses and the pursuit of unlikely passions.
In spite of all the evidence I had so recently acquired that we are never done changing, I assumed I would go on being the very pleasant new person and I built this site accordingly. I still had a lot to say about pleasure and beauty and there were a lot of recipes I wanted to try, and scents I wanted to smell, and people I wanted to interview, and I wanted to take my readers along for all that. I wanted to build a community that was an extension of my book and a gateway to other places and people connected to its ideas.
I began to resist these excellent plans almost immediately—silently, unconsciously, but stubbornly. I would begin to set up the website and then abandon it for long periods of time. I had many very good ideas that I never carried out. I very much enjoyed writing the posts I managed to get done, but my blogging was irregular at best. As I look back at my posts I see that the talk about perfume came and went from the beginning. About a year into all of this, in spite of my best efforts to begin a new project that would build on Coming to My Senses, I found myself taking a grand leap into work that required me to stretch and grow in ways that were just as terrifying and exciting as moving from academic work to memoir.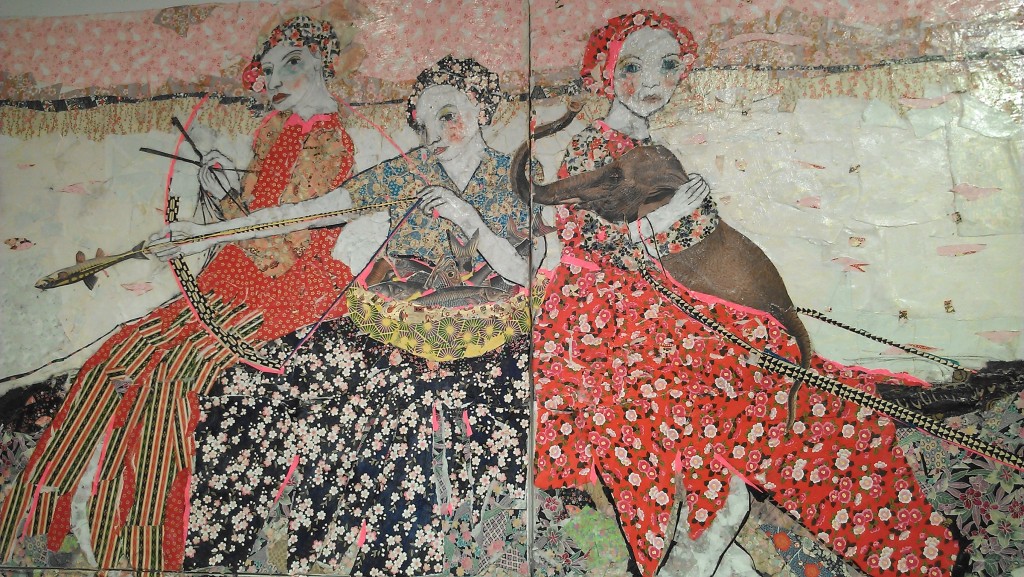 Then, this past summer, I left my writing behind in order to go down to the Capitol building here in Austin and participate in the protests against legislation that would drastically curtail Texas women's access to abortion and reproductive health. I witnessed the proud, passionate, heartbreaking testimony of many women—some of whom had driven over twelve hours to reach Austin from their hometowns. I was in the Senate gallery for all of Wendy Davis' now-famous filibuster. And I tweeted about my experiences as they happened, using my tiny megaphone and my skills as a writer to bear witness to events I was sure were historic even while they were happening. You can read some of my storified tweets of the protests here.
My tweeting was compulsive—I was so moved and thrilled and so sure I was in the middle of a historic event that I simply had to report what I was seeing—but it still felt like a risk to me. My Twitter feed has always been more varied than my blog posts because it's a record of my thoughts in real time. But up to that point, it had more or less reflected what you see here—musings on art and books, perfume posts, recipes, and a general celebration of deliciousness. I was sure I would lose followers.
Instead, I gained followers and learned a lot about the ones I already had. Twitter became, more than ever, a place for me to experiment with what I could say and wanted to say. I began trying to think about the connections between my new commitment to the importance of pleasure and my older commitments to feminism, testimony and activism. My posts led to new conversations and before I knew it I had become a slightly different person—or maybe, a better, fuller version of the person I'd always been—recording the change as I went.
I kept meaning to write posts about all of this, but I was too much in the middle of everything to be able to describe to you what was happening. I no longer knew quite who was writing this blog or what this space was for. So things got quiet.
I don't think it will ever get very noisy around here. (If you want more noise, by all means join me on twitter.) I expect my posts to remain sporadic—especially long posts like this one. I have no ambitions to turn this space into the kind of dependable, niche-driven magazine-like space that most successful blogs have become these days. But I would like to hold a place open for the kind of conversation that made me love blogs in the first place, and to have somewhere to go when I need to reflect on things that matter to me—to gather my thoughts and weave them together in a way that twitter doesn't always allow.
I'm not going to give up on the ongoing project of coming to my senses. There will always be a place for scents, sounds, flavors, colors, textures, and all things delightful and glittery here. I'm currently working on a few things related to the book that I've been meaning to finish for long time and I look forward to sharing them with you. But I also want to shake up my own unspoken rules about what's possible here. To be a little freer, a little more idiosyncratic, a little riskier, even if that also means some stretches of silence. I hope some of you will come along. We'll see how it goes.
Images: Top: Detail from Maria Berrio's "Sirenas." Second: Most of Maria Berrio's "Sirenas". Third: Detail from Maria Berrio's Three Graces. All photographed by me at Praxis Gallery in New York. You can learn more about Maria Berrio's wonderful work here.  Fourth: AP photo of Stand with Texas Rally. Fifth: Our new kitten photographed by me a couple of months ago. He's bigger now.