Perfume is Not an Object Postscript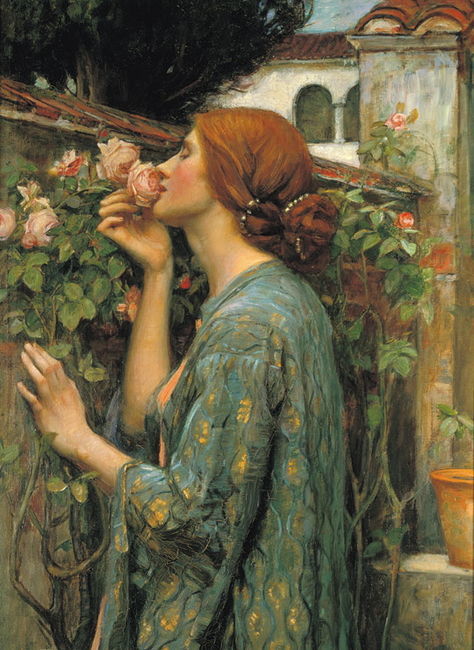 I've been amazed and overwhelmed by the response to my post on the perfume and art debate. The comments–including those that never made it on to the blog–were so rich and thoughtful it took me an extra day just to read and respond. Thank you all. My main aim was to broaden the conversation and I think we've made an excellent start. A few thoughts about our exchanges before we move on (for now):
Thanks to Yosh Han and Katherine Chan, I learned the olfactory art world is larger (though not wilder) than I suspected.  Reading their descriptions of various projects also clarified for me the distance between olfactory art and perfume proper. Yosh's comment about olfactory art introducing people to the idea of scent as expression, and thus making it easier for them to appreciate commercial perfume, made me think about the ways perfume can benefit from olfactory art without having to be absorbed into that category or described using that language.
The more we talked about definitions of art, the more I felt my interest fading. I have lost my taste for that kind of broad philosophy. But I am interested in the place where definitions of art overlap with hierarchies of power, assumptions of worth, and access to certain kinds of audiences. And I am more certain than ever, thanks to discussions with Emily Friedman and Denyse Beaulieu's response post (since she couldn't comment–sorry about that Denyse) that the trajectories of literature, performance and film have much to offer perfume when it comes to learning when and how it might be taken seriously as an art form while still retaining its commercial aspects.
But analogies only take us so far. I am always, in the end, more interested in describing and learning about perfume itself and letting it take its place wherever it belongs. I loved learning from Holly Dugan about how that Henry V branded his mistresses with the scent of rosewater, and beginning to dream up different ways to introduce scents into art exhibits, or how we might present perfume so that the magic of its unfolding narrative could be preserved and visitors could teach themselves to recognize and appreciate its beauty.
And I loved most of all hearing Jessica describe how she saw more than one woman at the MAD exhibit furtively touching a perfume-soaked blotter to her neck and wrists, bringing skin and perfume back together, beginning the performance all over again, bending the rules to steal a little pleasure. Isn't that the point of it all?
If you'd like to hear a few other perspectives you can check out Caitlin's interesting post on Legerdenez, Tarlesio's remarks on The Alembicated Genie , or this older, but still very relevant post on Notes from the Ledge which includes a link to perfumer Andy Tauer's notes on perfume as an "immersive sculpture." Or you could go read any of your favorite perfume blogs or books to remember that people are building a language and a presence for perfume all the time, now.
Finally, I know some of you needed more time to think or couldn't post earlier. Please feel free to come back and restart the discussion anytime. I'll be listening. In the meantime, go smell something just for the wordless, uncategorizable joy of it.
Image: John William Waterhouse, My Sweet Rose.  We've seen a lot of it. But we've smelled a lot of roses, too.