Of Peonies, Paperbacks and Second Chances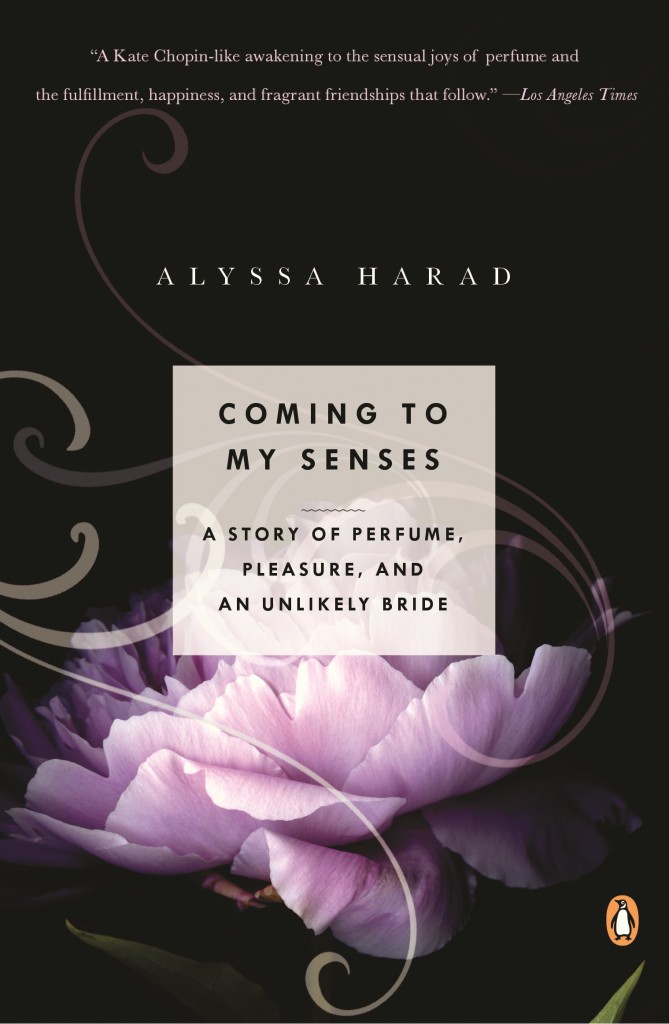 Et voilà!
Here she is, as my editor said in her little note to me, freshly attired and coming to a bookstore (or website) near you on June 25th.  I loved my hardback cover. It was striking and fresh. But the paperback cover, by designer Olga Grlic, makes me want to use words like elegant, and sumptuous. I would love to see it peeking out of someone's beach bag, or airplane carry-on. It says: Go on. Take me into the bathtub.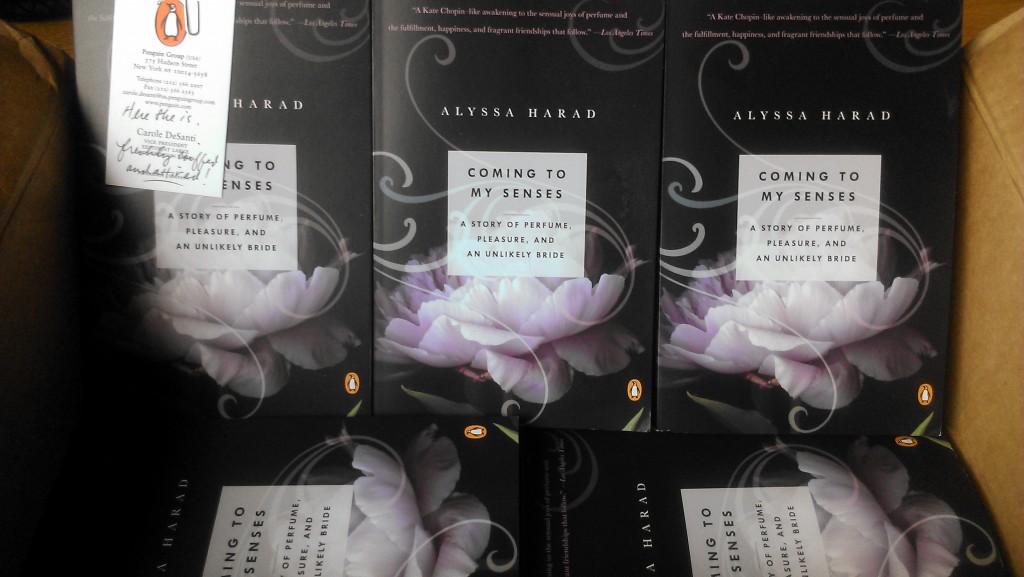 Here's the box full of books  I got to send out to various folks. A whole bouquet of those lovely peonies. Don't you think the little orange and black Penguin logo looks a little like a lady bug headed for the flower?
I already had this cover image in my head when I made my visit to Brooklyn Botanical Garden last month, so I was especially thrilled to see (and smell!) dozens of extravagant, over-the-top peonies in full bloom.*  I even found one that looks like it could have been the model for the cover.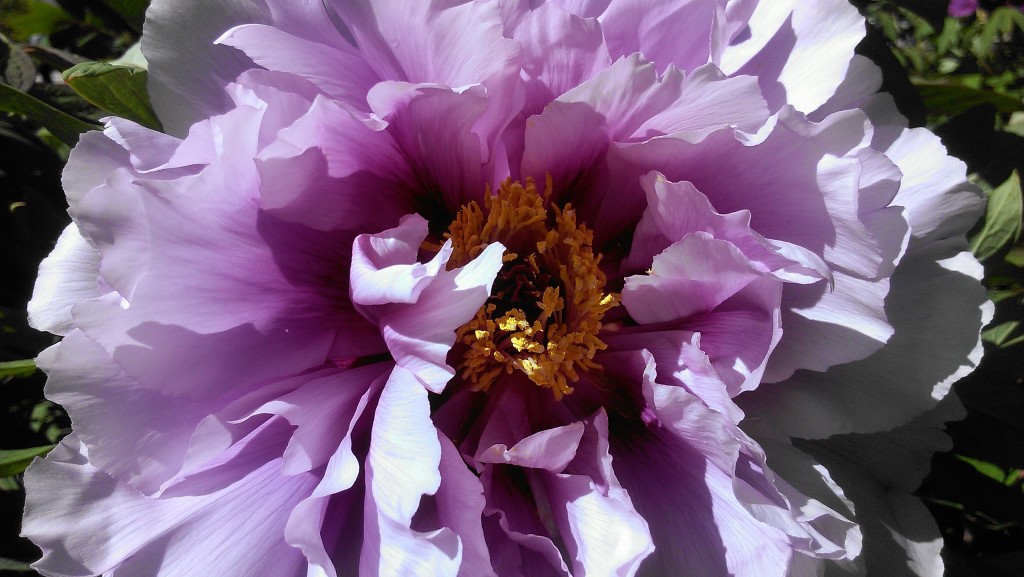 I know many of you have already seen the new cover, but I wanted to give it a proper spotlight over here so I could talk about some of the plans I have for welcoming the paperback into the world. Several blogs will be giving away copies–I'll let you know over here or on Twitter and Facebook when they do–and I'll be giving at least one book away myself on here with some additional goodies.
I'm also excited to announce that I'll be visiting the West Coast to do some events in the first two weeks of August. So far we've got San Francisco, Portland and Seattle on the docket. Woo hoo! More details on all that to come.
And I will be trying to clean up the site a bit. I want to add some long overdue links on some of my empty pages, make it easier for people to find the names of the perfumes in the book (and yes, finally fill in the last ones that are missing), and organize the existing posts. Please chime in if you have any special requests. If we (finally!) get all that done, and probably even if we don't, I have another special something I'm planning to make up a little for the sad fact that I can't visit you all. I wish I could.
Why the big fuss?  Well, I read this very interesting article on how paperbacks can give books a second chance to make their way in the world, especially books like mine, that depend on word of mouth. It made me feel like it wasn't too late to do some of the many things that I had originally planned, but was too overwhelmed to carry out when the book came out last summer. In fact, it made me feel like I would be letting down the readers I do have if I didn't try.
It's not a given these days that a book will come out in paperback. The publisher only commits to the extra expense if they feel like the book has a chance of reaching more readers. It's only because of you and all you've done that this version exists at all.
Celebrating allows me to offer a heartfelt thank you and armfuls of peonies to each and every one of you who bought a book (sometimes more than one!), sent me a picture of it on a shelf somewhere, came to an event, helped me make an event happen, invited me to speak to your organization, wrote a review on Amazon or Goodreads or your blog, posted about it on Facebook and Twitter, talked about it to friends or family or a total stranger, requested it at your local bookstore, recommended it to a favorite boutique, assigned it to your bookclub,** sent me note after sweet note telling me what you thought of it, or just read it, quietly, somewhere out there.
I appreciate it more than I can possibly say.
*I am suddenly very interested in peony perfumes. Do you know any good ones? It's an elusive note that seems to show up as an accent to rose perfumes rather than being the star of the show. The few peony soliflores I've smelled are very pink and sweet and don't come anywhere near the rich, heady flowers.
**Don't forget that I am always happy to Skype with book clubs or other groups. Just get in touch.