Winners of the Botrytis Giveaway and a Quick Scent of the Day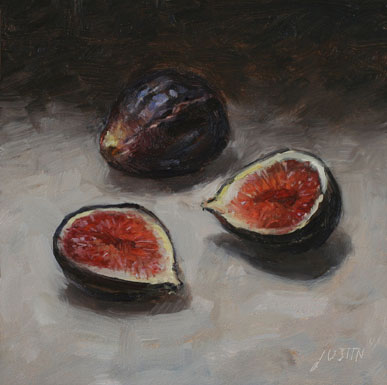 Congratulations to the winners of the Botrytis samples, Cinne, Kandice and Wendy C Turgeon!  Pleases send me an email with your mailing address (just hit contact above for my email) and I'll try to get these to the post office this week.
Thanks to all who told me about the sweetness in their lives. It was a treat to read your answers as they rolled in over the long weekend. Hope everyone is feeling rested and ready for school, work or whatever is coming up next for you. It's still summer here in Austin and will be for another couple of months, but I'm pretending it's fall with hot black tea and a tiny dab of the mulled wine, ripe fig and dark roses of Parfums DelRae's Bois de Paradis.
What does your day smell like today?*
*A slightly dangerous question, I know. We live on the edge around here.
Image: Figs by Justin Clayton  Available for purchase, I believe.