A glimpse through the window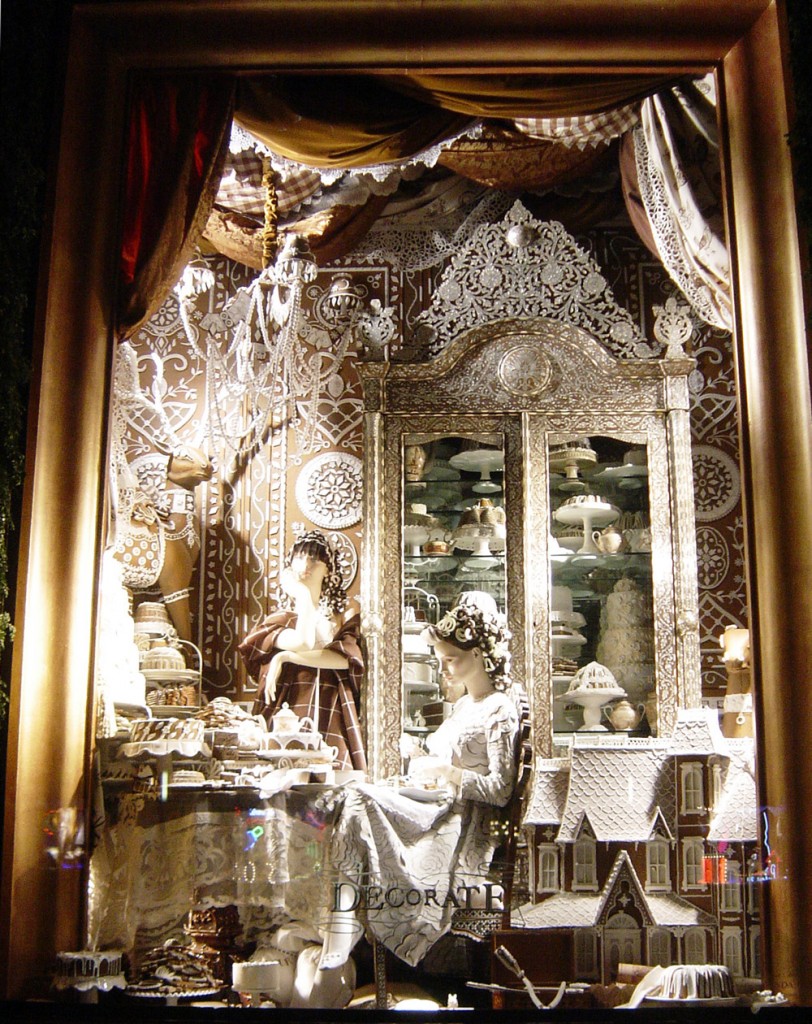 Just a little glimpse of glamour and impeccable stagecraft today, courtesy of Bergdorf Goodman's blog. The grande dame of department stores is in the midst of being prepped and primped for her Christmas windows. This year's theme is "Follies" as in Ziegfield.  I cannot imagine a more perfect combination, though I say that every year.
While I was scanning the site for preview images, I spotted this photo of an earlier display. There is a point at which decoration and illustration become so fine and so elaborate, so committed to being just themselves beyond any advertisement or purpose, that they tip over into something like magic.  You will have to imagine for yourselves what it's like to catch a glimpse of that wonder walking down a noisy, crowded city street in the dark and cold of December.