Going to Elements Showcase and Good Luck to the 2013 FiFi Indie Nominees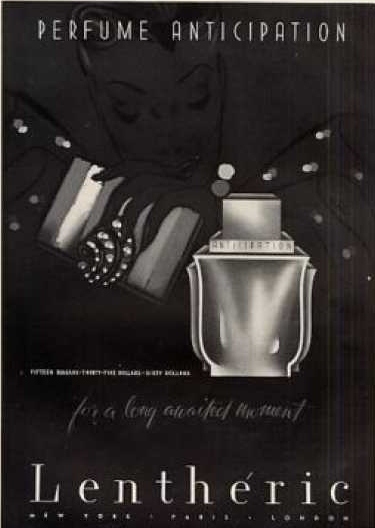 Tomorrow I'll be at the Elements Showcase, a perfume trade show specializing in independent and artisan perfumes. The show runs both 1/28-1/29 and is free and open to the public–you just have to register first–so if you are curious about perfume and somewhere near New York City, I highly recommend stopping by. In addition to sniffing my way through the offerings I"m hoping to run into lots of internet friends I haven't met in real life, and some older ones I have. I'll be reporting what I see and smell on Twitter. If you are attending the show and would like to say hello feel free to try tweeting at me. I'm not sure of my hours, but I'd love to see some readers there.
On Monday evening, Elements will be hosting the 2013 Fifi Indie Awards. The Fifi's are the perfume industry's version of the Oscars, and are organized by the industry's non-profit arm, the Fragrance Foundation. Until recently, the Fifi's appeared to be almost wholly about recognizing the success of a perfume's sales and marketing rather than the scent itself, but the Foundation has begun adding some award categories that stretch these boundaries a bit and the "Indie" (the Foundation's quotation marks not mine) is, to my mind, one of the most interesting.
"Indies" are officially defined as "an established brand that has been on the market for at least two years, is not distributed or owned by a large company and is sold in one to 50 stores in the U.S." In practice, that means both artisan perfumers–people who both create and manufacture their own line–and smaller perfume companies who work with some of the same perfumers creating for the big designers. 
Below is the official list of this year's 30 Indie nominees. (The name of the perfume is in italics, the brand in parenthesis.) You could do worse than than to use it as a starting point for exploring perfumes that are a bit off the beaten track. There are many fine perfumes here, some of which I've smelled and several of which I'm dying to try.
I wish all the nominees the best of luck but can't resist rooting for a few favorites.  Ineke Ruhland's beautiful gardenia perfume, Hothouse Flower,  is now my favorite from her line along with her lovely plum/saffron/osmanthus perfume Evening Edged in Gold. Everything Mandy Aftel makes is worth smelling and I've been dying to try Wild Roses since she announced she was working on it. I am equally eager to finally smell Dawn Spencer Hurwitz's, Yves St. Laurent inspired "Le Smoking", Providence Perfume's  Moss Gown, and Ayala Moriel's Treazon–I've heard many positive things about all of them.
I'll also be keeping a look-out for and Neela Vermeire's Trayee,  Amber Oud from By Kilian and Boutonnière No. 7, a masculine gardenia from the innovative new house, Arquiste, run by a former architect. And though I'd never heard of it until I looked at this list, Joanne Basset's, Intimacy sounds unmissable for a vintage perfume lover like me. No doubt I'll encounter many others, currently unknown to me, that I'll want to tell you about later.
Edited to Add:  Shortly after putting this up I saw the list of the Indie Fifi Finalists over on Now Smell This. Alas, none of my favorites besides Amber Oud, By Kilian were to be found there. But then, one of the things I love about my favorite indie perfumes is that they are outside of mainstream tastes…
Amber Oud by Kilian (By Kilian Inc.)
Boutonnière No. 7 – ARQUISTE Parfumeur (ARQUISTE Parfumeur)
Bowmakers by D.S. & Durga (D.S. & Durga)
Broderie by Hayari – Paris (Hayari – Paris)
"Calling All Angels" April Aromatics (April Aromatics)
Cuirelle – Ramon Monegal Barcelona (Ramon Monegal Perfumes Barcelona)
Eau de Flog, Opus Oils (Opus Oils)
Eau Monumentale by Thirdman (Third Man Inc.)
Edward Bess "Eau La La" (Edward Bess)
Glam Monster (Donato Style LLC)
Ineke Hothouse Flower (Ineke LLC)
Intimacy eau de parfum (JoAnne Bassett)
Lady Day by Maria Candida Gentile (Maria Candida Gentile)
Le Cherche Midi No. 30 Eau D'Hive (Le Cherche Midi)
"Le Smoking" for Denver Art Museum (DSH Perfumes)
Lightscape Ulrich Lang New York (Ulrich Lang New York)
Meadow & Fir – Phoenix Botanicals (Phoenix Botanicals)
Moss Gown – Providence Perfume Co. (Providence Perfume Co.)
Purusa Root by Sebastian Signs (Sebastian Signs Fragrances Company LLC)
Qajar Rose – Lalun Naturals, Inc. (Parfums Lalun, Lalun Naturals, Inc.)
Raw Spirit"Firetree" Fragrance Oil (World Senses Pty Ltd.)
Rima XI – Carner Barcelona (Carner Barcelona)
Rodin , L. Rodin, LLC (Rodin Olio Lusso)
Speakeasy by P. Frapin & Cie (P. Frapin & Cie)
Strawberry Passion by Skye Botanicals (Skye Botanicals)
Terrasse A St-Germain, Jul et Mad (Jul et Mad) 
Trayee, Neela Vermeire Creation (Neela Vermeire Creations)
Treazon by Ayala Moriel Parfums (Ayala Moriel Parfums)
Wild Roses by Aftelier Perfumes (Aftelier Perfumes)
Woody by smell bent (smell bent)