Giveaway–Botrytis Perfume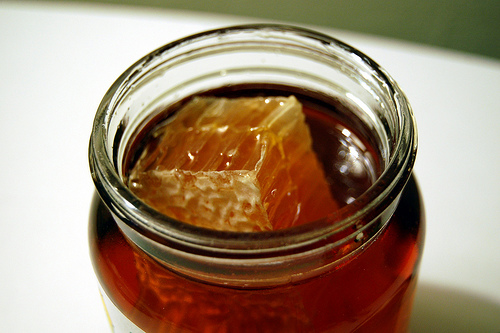 Now that I've written so much about Ginestet's Botrytis, I'd like to share some with you. I have three good-sized samples waiting to be mailed. If you'd like to be entered in the draw just leave a comment telling me about something that provides a little sweetness in your life–edible or otherwise.  I'll leave the post open over the long weekend and announce the winners (chosen by random.org) on Tuesday.
[Thank you so much for all your wonderful comments! The draw is now closed.]
Image: Honeycomb by Su-Lin. Some rights reserved. From Tamarind and Thyme.