That Honey Perfume: A Confession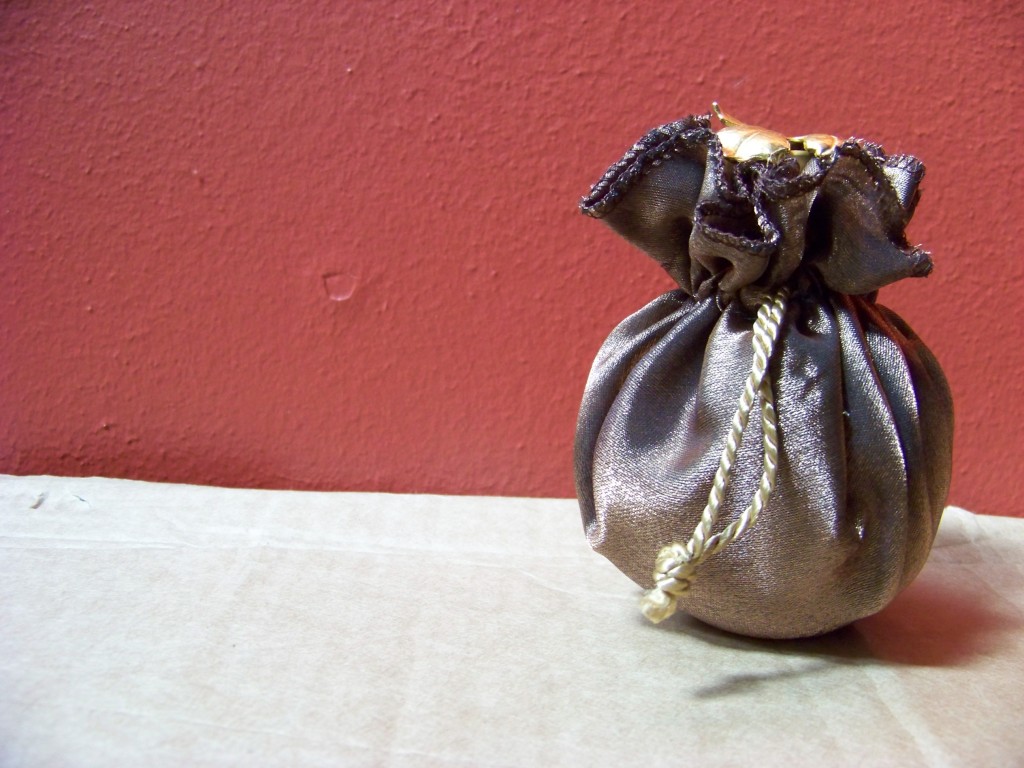 I had such good intentions. There were—there are!—so many things I wanted to tell you. There were the book events in Austin and New York, and a magical trip to Orcas Island. I still owe you a recipe for jasmine bellinis, not to mention recipes and a report on the scent dinner I did way back in, um, I'm sorry, were you saying something?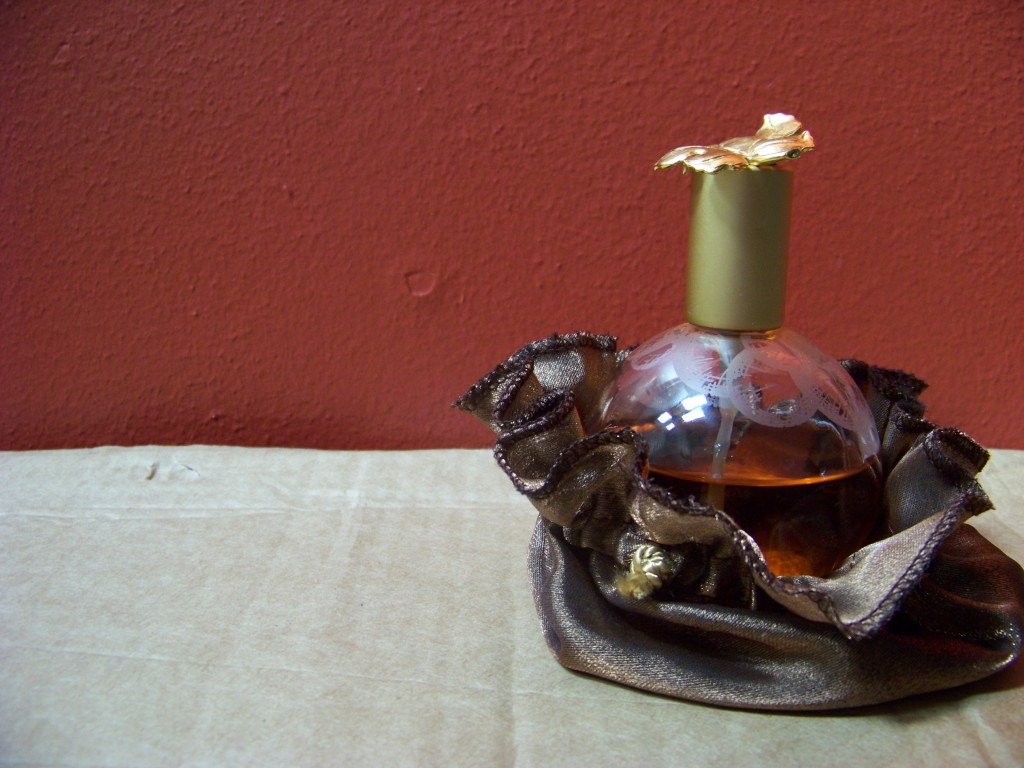 So. How to make it up to you? Why don't we get straight to the answer of the number one question people have been asking me about the book (and thank you, thank you for all your notes, comments, tweets and emails, every one feels like a little miracle to me). Namely: What is the name of that honey perfume? You know, the one in Chapter Two that V. says smells like you?
Here it is folks: Botrytis.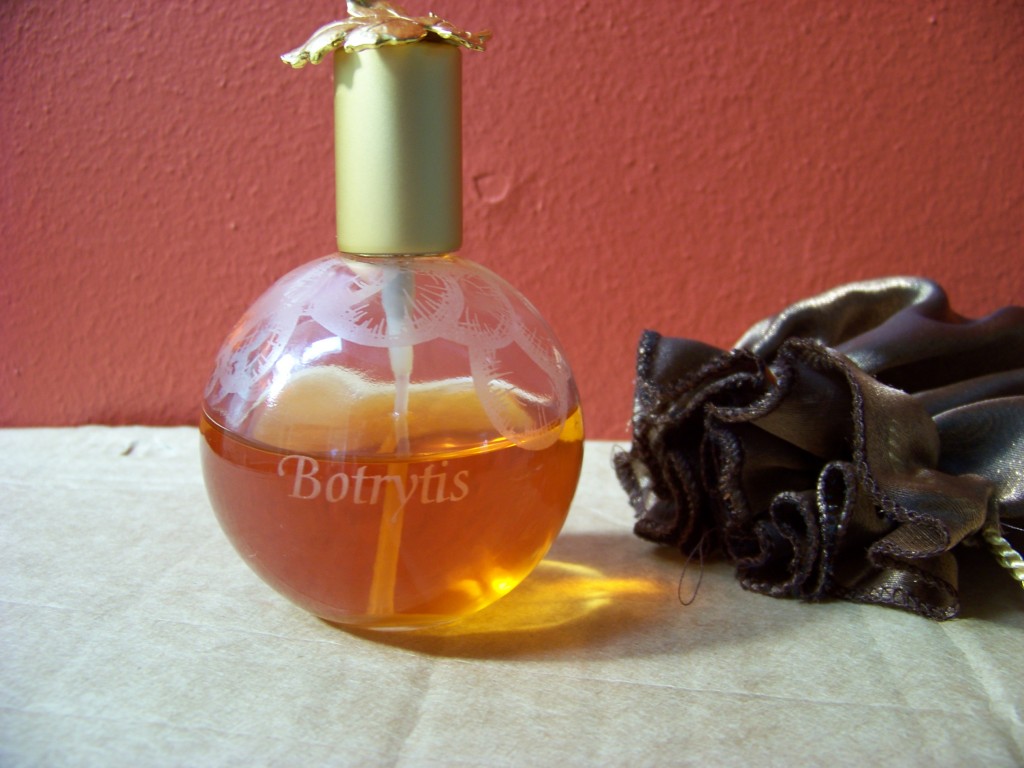 Pretty, isn't it? But that name. It sounds like a disease—shivery aches and pains, the occasional gob of green phlegm. And botrytis is, in fact, an infection. A mold, to be precise. Its formal name is Botrytis Cinerea and to gardeners, especially devoted rose growers, it sounds like death and disfigurement, beauty blasted on the vine.
But for wine people—ah, for wine people botrytis is "the noble rot" and it brings to mind warm spice, raw honey, ripe apricots and the golden sunlight of October. Only grapes infected with botrytis undergo the mysterious sugar-concentrating flavor transformation that makes it possible to create the renowned sweet wine, Sauternes.
Working with botrytis is not an easy or predictable process. Sometime no mold appears. Sometimes there's too much. The grapes must be watched carefully and picked by hand, in some cases grape by grape, as they reach shriveled perfection. The amount of Sauternes produced each year is small, and the price for a truly excellent bottle can be astonishingly high. So I imagine that for wine growers botrytis also sounds like work and risk and the tantalizing promise of rich rewards.
Botrytis, the perfume, is produced by Ginestet, a venerable French wine company. I like to think the name came about as a result of their charming single-minded chauvinism. Mais non, their thinking must have gone, Botrytis! C'est le pourriture noble! Tout le monde le sait!  Or maybe not. Maybe they were so sure they never questioned themselves.*
I'm sure you can see now, why it was tricky for me to include the name of the perfume in that first scene of discovery.** But I have to confess that's not the whole story.
Something else held me back. At first I thought it was fear that others would judge my taste. Then I wondered if it was just a simple, if selfish, desire to hold on to at least one special perfume for myself. Maybe it was a little of both. But I finally realized the biggest reason was something harder to explain.
I wanted to write about Botrytis as it smelled to me the first time I discovered it. I wanted to write about the perfume that overwhelmed me with its beauty and made my knees buckle. The one that made me want to dress up. The one that made me walk into the room in a way that made V. look at me and then look at me again.
And that Botrytis was not quite the Botrytis that was in my perfume closet when I began writing. By then, I had smelled a lot more perfume. And there was a point, after I had worn it again and again, when Botrytis began to smell—those of you who have read the book will appreciate the irony here—too sweet. A little simple. I gave a fair amount of it away. I tucked it a little farther back in the closet. It was still there when I began to write the book.
So I left it unnamed and wrote about my memories. Named, Botrytis was a thing that belonged to the world. Unnamed, it was just mine.
But then a curious thing happened. Writing about it, remembering how I loved it, reading that passage aloud and sharing the perfume with people at events, I began to fall in love with Botrytis again. I could still smell its flaws, but I could smell the rich, golden wonder that I'd found in the first place, too. Sweet wine, raw honey and October sunlight. I can't wait until it's finally cool enough in Austin for me to wear it again.
Botrytis is still in production and as far as I can tell has not been reformulated. It is available at Beautyhabit and Luckyscent where, in spite of its strange name and some negative comments in the reviews (do try a sample first, honey can be a tricky note for many people) I was told it is a bestseller especially beloved by brides.
P.S. Come on back tomorrow (later today if you're reading this Thursday) and I'll have some Botrytis to give away. And on Friday we can all have a drink together. I finally worked out the measurements for those jasmine bellinis.
*Or maybe they asked it in better French. Mine is wobbly at best.
**One of my advance readers pointed out that I could have included an explanation later in the book. She had strong feelings on the matter, and even scolded me a little, because she thought that by leaving the perfume unnamed I failed to stand up for my own tastes and undermined my message. I said she was no doubt right, but the book had already gone to press. And then I promised her I would write this post.