A Little Tenderness: L'Artisan Mimosa Pour Moi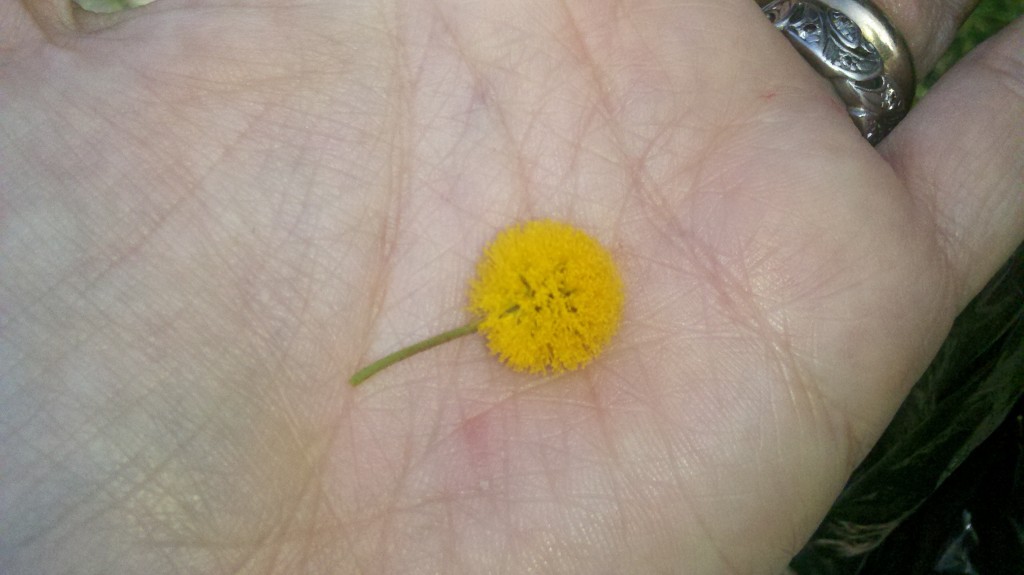 I recently received an email from a reader who told me that though she loves reading about about perfume, it seems like "there isn't a scent pale enough in the world" for her. She's hardly the only person I've met looking for a gentle, pastel sort of perfume. Sometimes I think the shy perfume-curious people who make their way up to the counter and ask for something "clean" or "natural" really mean they want something that won't make them feel smothered or overwhelmed. Often, they end up with something scrubbed so thoroughly it's gone thin and limp–or worse, brash and soapy. It doesn't have to be that way.
It took me a long time to appreciate tenderness in perfume, but when I did it was a revelation that went far beyond scent. Near the end of Coming to My Senses, I describe walking across Central Park in early spring from the West Side, where I've been staying with a friend, to the East Side, where the museums and the fancy department stores are. Once there I visit a perfume boutique. Before I can stop her, the sales assistant sprays a blotter with a perfume I don't think I care for and offers it to me. Out of politeness, I take it, and sniff…
The boutique was L'Artisan's 84th and Madison location (now sadly closed) and the perfume (happily, still with us*) was Mimosa Pour Moi. I'd always thought of it as a wan little thing, a puff of scent that went by too quickly and quietly for me to care about it. But on that day in early spring, with flower buds just beginning to unfurl on the bare black branches of the trees and my own heart more open than it had been in years Mimosa Pour Moi made perfect, beautiful sense.
Reviewers, including Luca Turin and Tania Sanchez in Perfumes: The Guide, often note that while Mimosa Pour Moi opens with a true-to-life mimosa note, it quickly fades to a disappointing watery violet. It's a fair description, and I too was disappointed until this spring when the Acacia Farnesiana trees1 in my neighborhood went into riotous bloom. The thorny branches I cut and brought inside had a heady, honeyed scent with a funk under a dusty almond powder that made the whole far richer than Mimosa Pour Moi–and not far from the symphonic beauty of  the old versions of Caron's Farnesiana or the dirty magic of Frederic Malle's Fleur de Cassie.
But the way those trees smelled outside, from across the road or the creek or just wafting by on a passing breeze?  That scent was just exactly the scent of Mimosa Pour Moi–the powdery, almost gritty sweetness giving way to the fresh spring green of cucumber peels and rainy violets–the whole of it transparent, ephemeral, and tender as a single fluffy yellow bloom in the palm of your hand.
Image: My own photo. If you'd like to use it please credit and link back.
1 I remain puzzled by the relationship of cassie, mimosa and acacia in European perfumery, please do comment if you can clarify. My not-so-in-depth research suggests that the Acacia Farnesiana, which originated in the New World, became commonly known as a Mimosa or Cassie Tree in Europe and that the three terms are used more or less interchangeably when naming perfumes. (In the Southern U.S. the tree commonly called a Mimosa is a fragrant Dr. Seuss looking thing also called a Silk Tree, while in Texas–and probably Mexicao–the Acacia is widely known as a Huisache tree.) However, Fleur de Cassie lists both mimosa and cassie as notes, so perhaps there's a difference in the traditional means of processing, as there is for the flowers of the bitter orange tree.
On my recent trip to Enfleurage both cassie and mimosa essences were available for sniffing, which may or may not have anything to do with perfumery. The cassie was derived from Acacia Farnesiana, while the mimosa was derived from Mimosa Pudica, the Silk Tree I just mentioned above, also knowns as the Touch-Me-Not or Sensitive Plant. The mimosa smelled gorgeously dirty, the cassie was a delicious cucumbery thing–the exact opposite of the way they are treated in Fleur de Cassie.