Merry and Bright: Holiday Scents, Present and Missed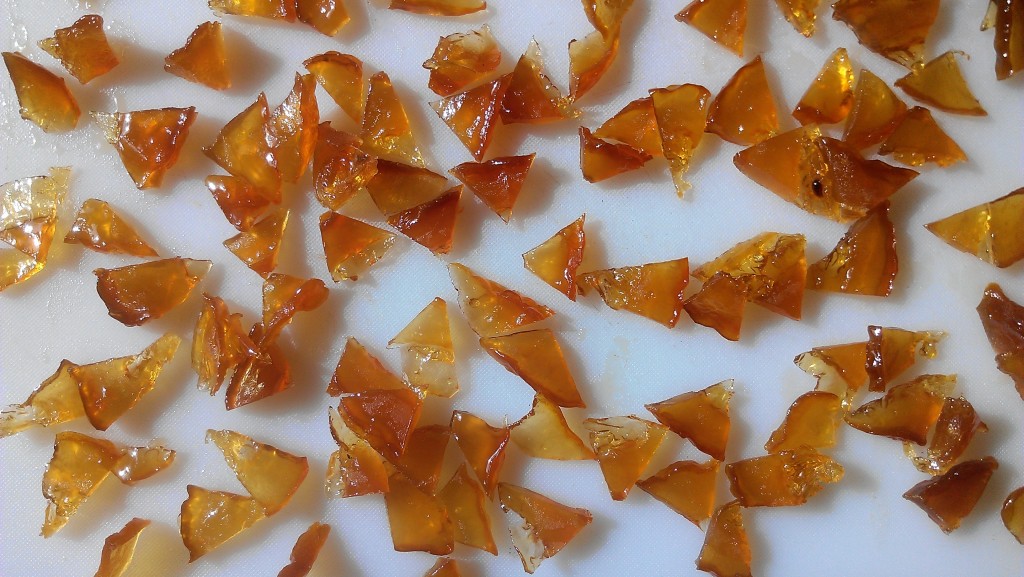 I'm here in Austin for Christmas this year. So far my holiday smells of black tea, sleeping cats, jewel-bright Satsuma tangerine peels, star anise, the pine branches I gathered up at the Christmas tree stand (we don't have a tree, but I have to have that scent in the house), the sweet-smoky burnt brown sugar of the Scotch I drank with a friend last night (it was aged in rum casks), the rich floral citrus of candied citron–first, bubbling on the stove and then, surprisingly, in the air when I cut up the candied strips into the amber triangles above–the apricot-and-soft-leather scent of my tiny osmanthus tree, staying inside until the night temperatures rise above freezing, and, unfortunately, a huge overdose of piñon smoke, because the cats, in a more active moment, managed to close the broken flue vent and then forgot to tell us.
And oh yes, perfume: Since we've finally had several cold days in a row, I've been wearing one of my perennial favorites, Chanel Coco in the extrait version, a smoother, gentler version of the gloriously big Eau de Parfum, with far less to prove. The mandarines in the top are nearly preserved, the spices glow instead of prickle, roses in its heart are dark, the jasmine on the verge of chocolate, and the whole of it is wrapped in soft, soft leather with just a suggestion of cigarette ashes hovering nearby until the sandalwood in the base gentles the whole thing into something just as appropriate for snuggling up at home as it is for a holiday party.
A party, that is, like the one I'll be missing in a couple of days–the one my parents always have on the 23rd, a big rush of a dinner that begins and ends early but is no less festive for it. I'm missing all the kitchen smells that lead up to that party, and the swirling scents of all the people packed into a few rooms. And I'm missing the scents of the days that will follow–all the home smells that are so hard to describe because they are so intimate and familiar.
And I'm missing, as I always do down here in the South, the scent of coming snow, though I do my best to make do with big draughts of the cold night air. For as long as it lasts…
What does your holiday smell like this year? What scents are you missing?