Crowning Glories : Angeliska Polacheck's Wearable Magic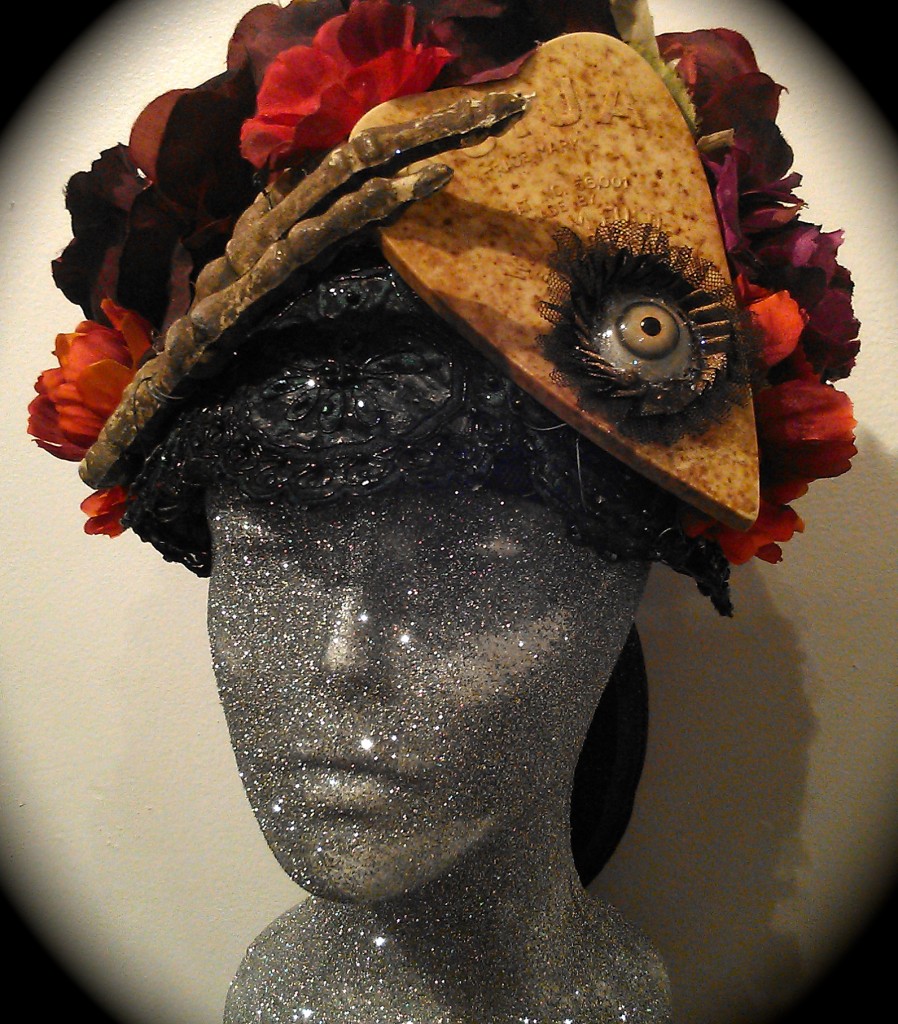 The bio on Angeliska Polacheck 's website says she is a "WRITER, AMBIANCEUSE, WITCH, SOOTHSAYER, SILVERSMITH, OCEAN-HARPIST, ANTIQUE DEALER," and  "SPECTACLE-MAKER." She is also Sister Temperance, Tarot card reader extraordinaire. (I'm still working up my courage to schedule a reading.) We connected online–Angeliska is also a perfume fan–and I had been wanting to meet her in person for quite some time, so when she posted an invitation on FB to her birthday party/exhibit (Angeliska can never be or do just one thing at a time) I couldn't pass it up. It was fate.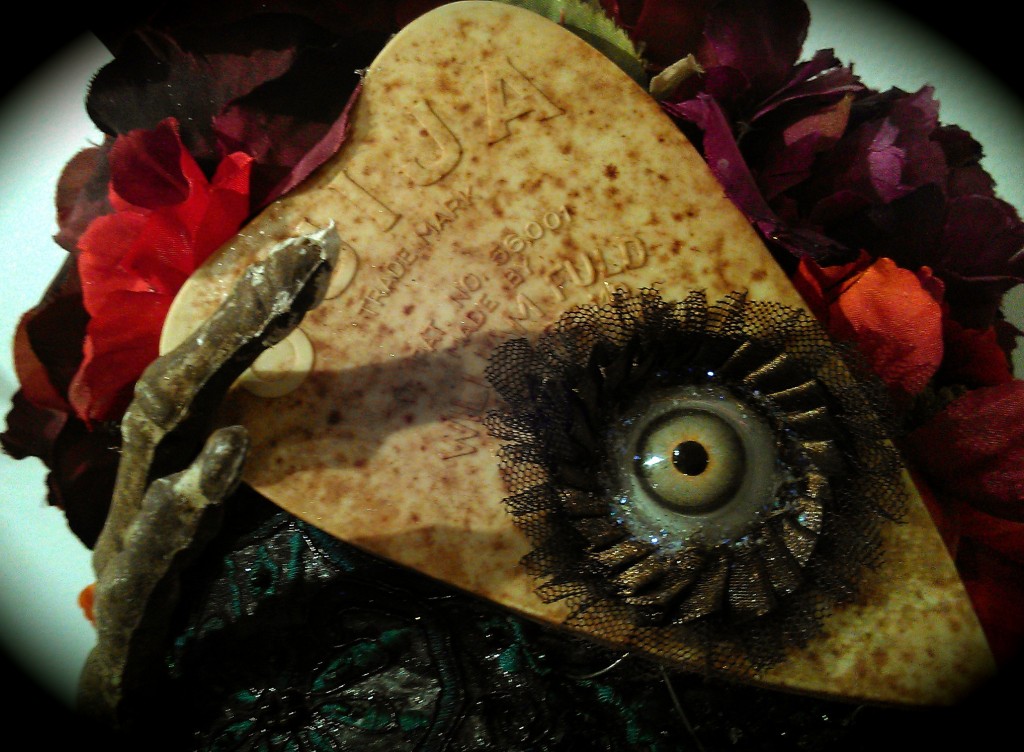 The exhibit/party was in a small house that had been converted to a vintage shop/wig parlor/beauty salon (the multiplicity theme continues) and the attire of the guests matched the space and the display. There was music playing on a working phonograph. Angeliska was resplendent in one of her own creations.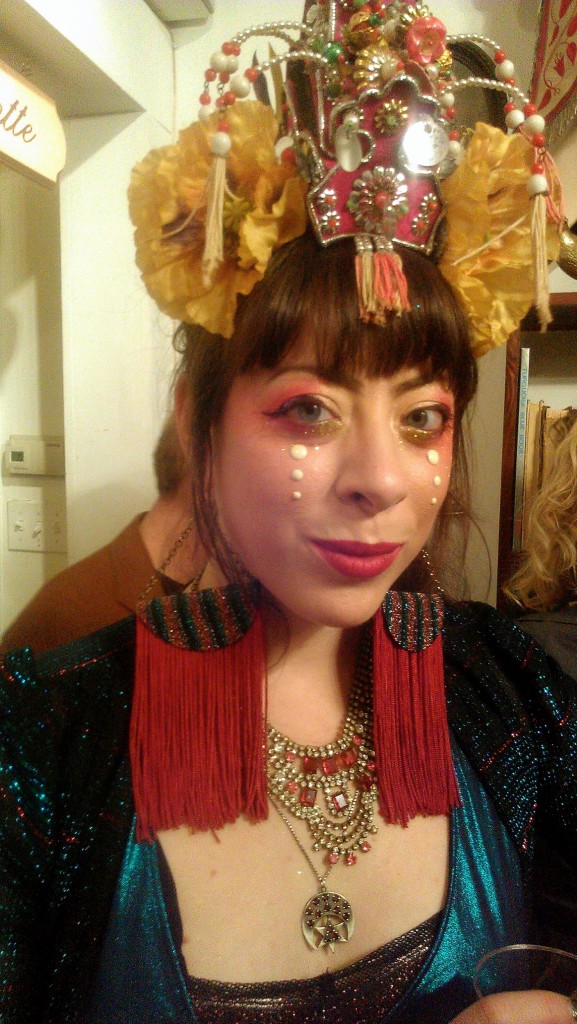 She told me proudly that her creations are meant to be worn. They're sturdy enough to survive a night at a party or a New Orleans second line or anything else you might have in mind.
More than once.
Each crown was unique. To see a whole room of them at once was magical. There were baubles and feathers and bees. There were flowers and fox goddesses.
There was a spider wearing a water droplet on its head.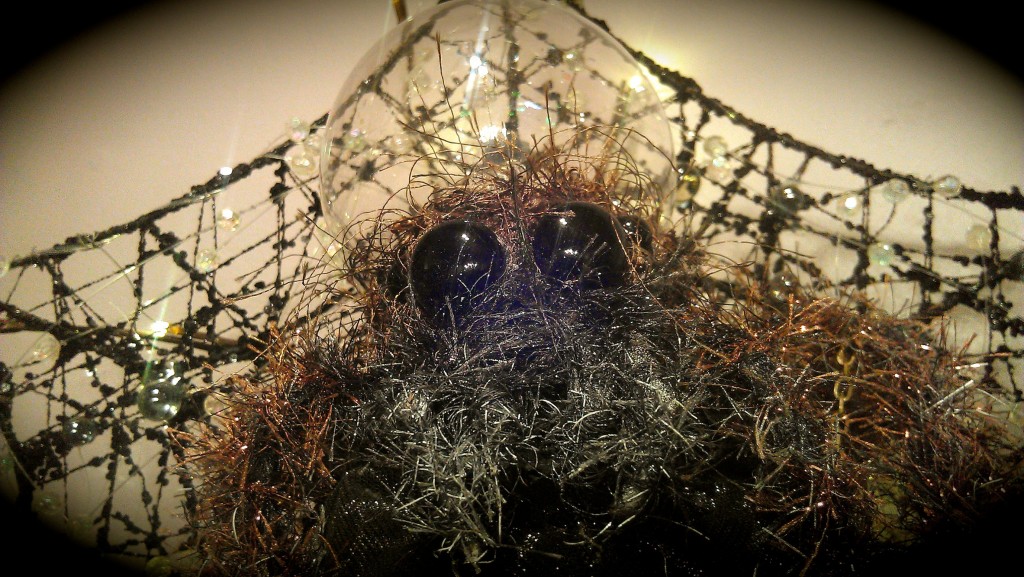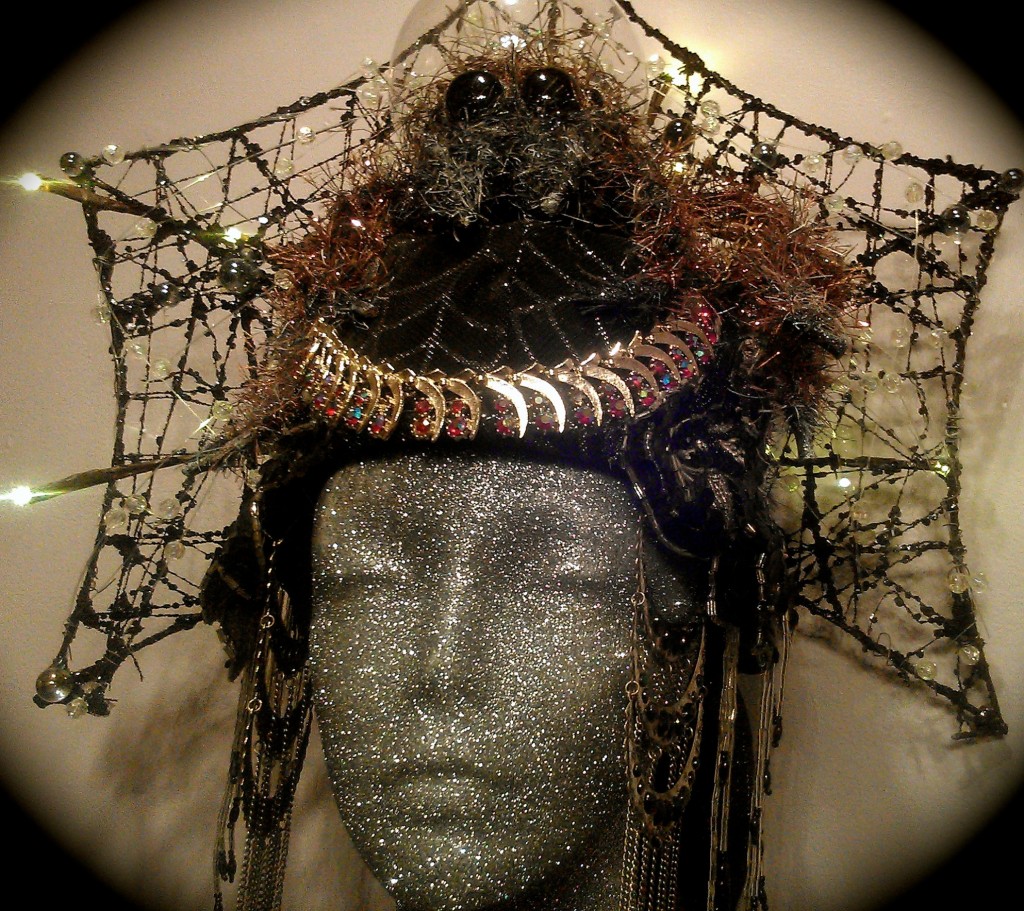 And all manner of things that made you want to take a closer look.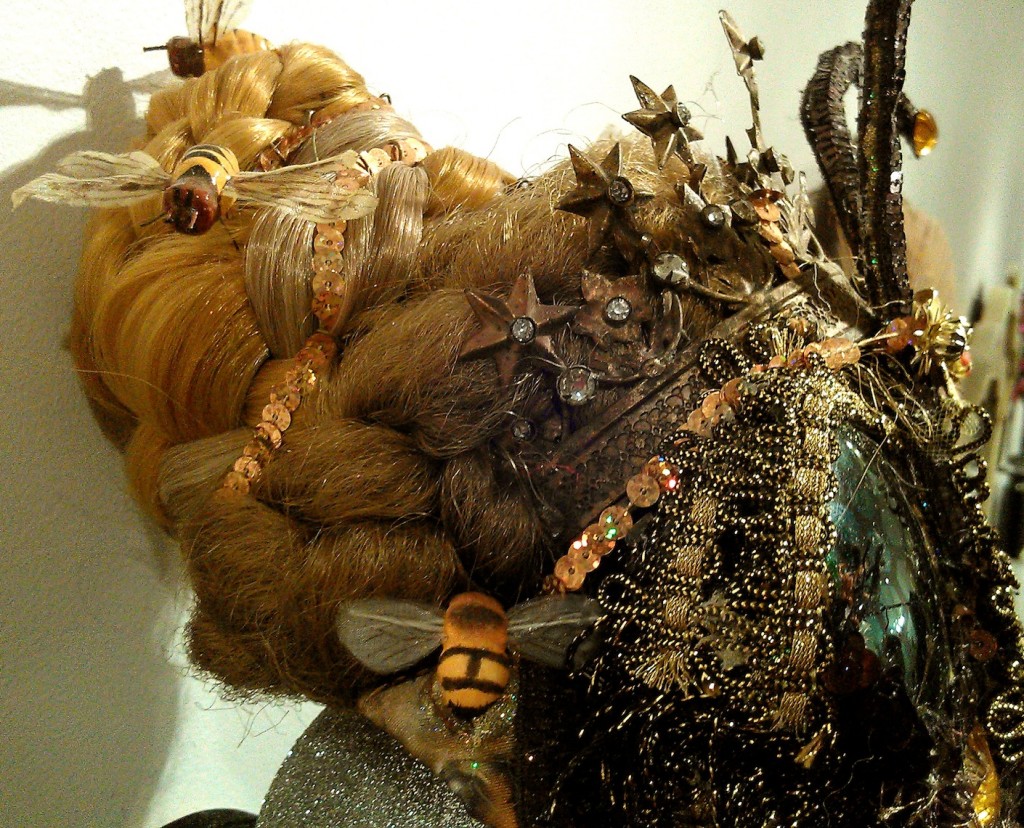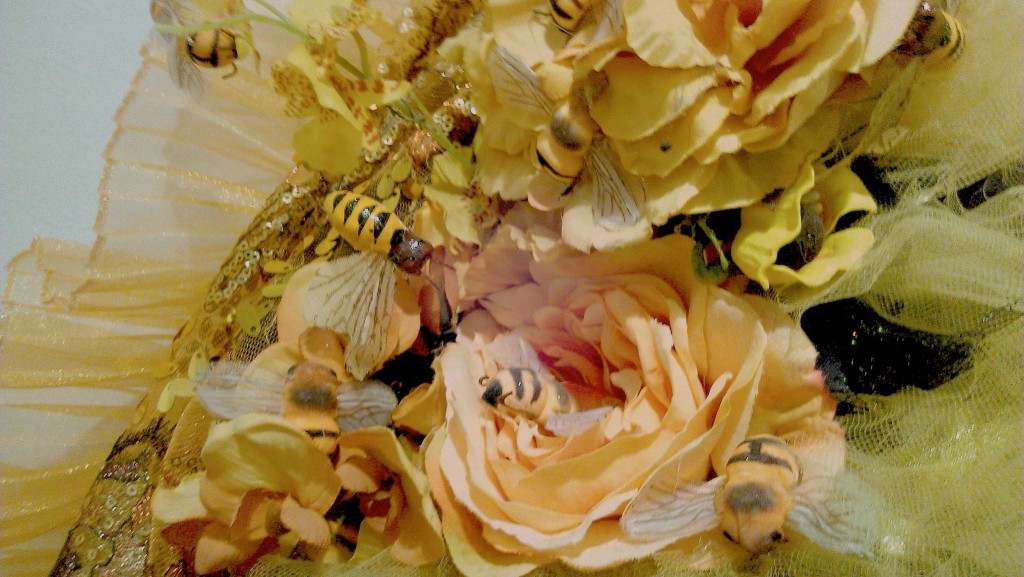 I'm so glad I went.
P.S. All these pieces and more were for sale at the exhibit. I don't know if they're still around, but if you simply must have one I'm sure Angeliska would welcome inquiries.
Images: All mine, from my second-rate phone, enhanced by the fun photo programs on my new used Mac.